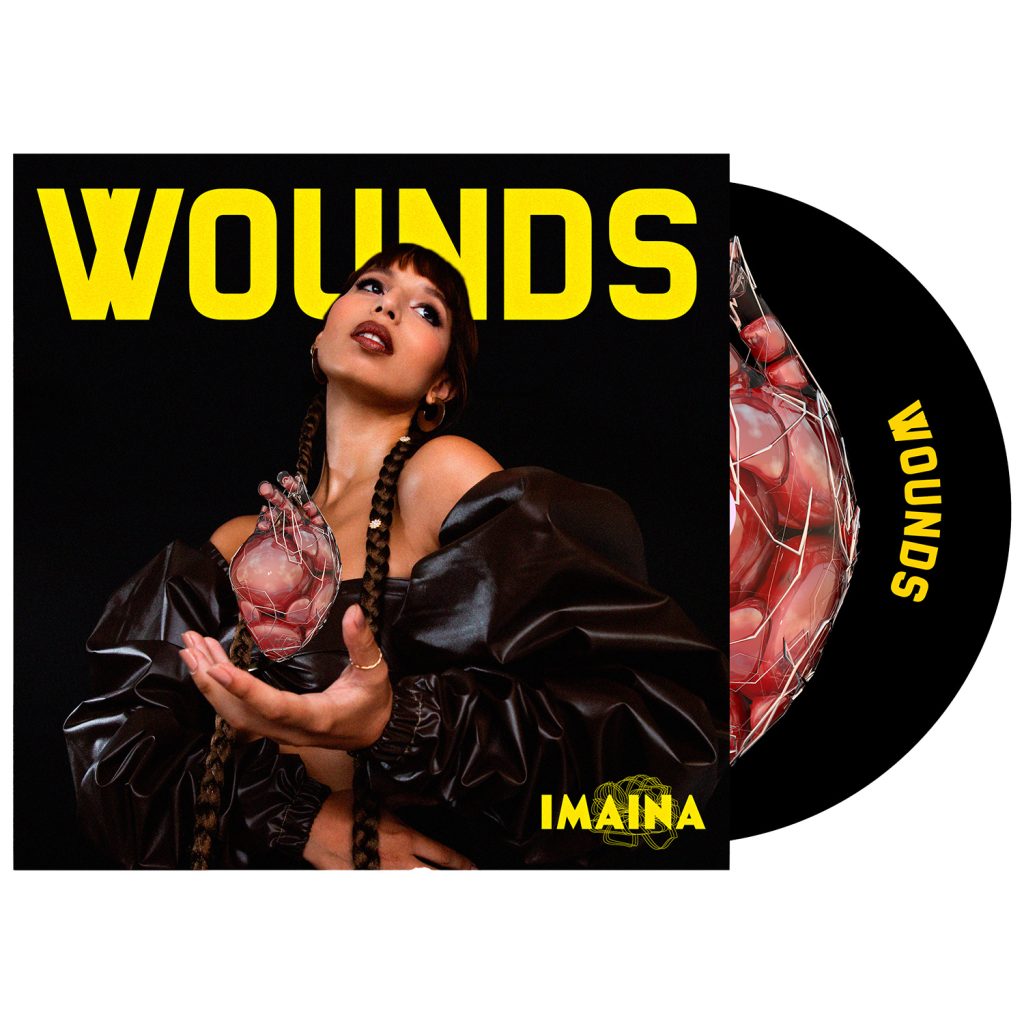 EP "WOUNDS" 
You can order the CD by sending an email to imaina.shop@gmail.com.
€ 9,99 TTC
Wounds takes you on a journey through different emotions connected to the dark side of love. Each track is linked to a specific feeling, to an experience, to a story.
Track list :
Dark Night – Loneliness
Piel Canela – Illusion
D.U.K. – Heartbreak
All Of You – Innocence
I'm Yours – Obsession
Glass Box – Violence
Only shipping to Europe at the moment.